Blog
Medical masks: classification, structure, and how to distinguish real from fake
Medical masks are considered a mask against dirt, bacteria, and other harmful agents that enter the respiratory tract. Currently, medical masks are an indispensable item for every person. when out on the street. Along with that, more and more brands of medical masks are sold on the market, each with a different quality and price. The following article, LKS - orbital pharmaceutical supplier will help you distinguish the current medical masks and buy yourself quality masks.
What is a medical mask?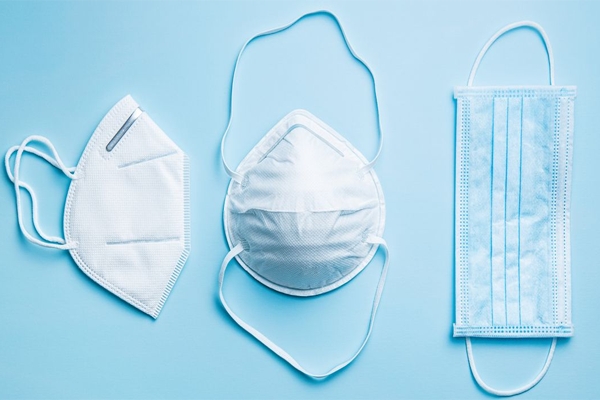 Medical masks are masks manufactured according to National Standard TCVN 8389-1:2010 and made of layers of non-woven fabric capable of filtering dirt and bacteria. Currently, medical masks with 2 layers, 3 layers, 4 layers, and in some cases, 5 layers dominate the market.
Structure of medical masks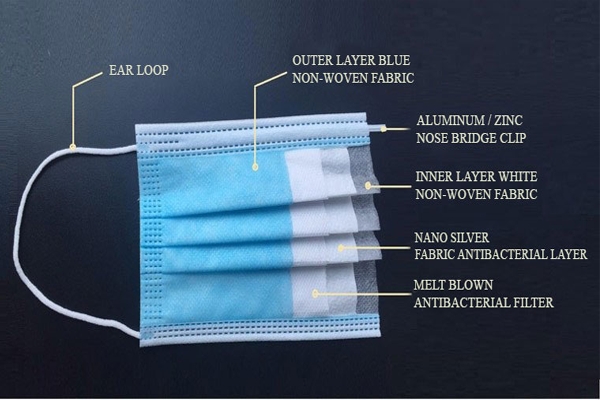 A standard medical mask consists of many layers of non-woven fabric with folds, a microfiltration layer, a nose brace, and a strap.
Medical masks have two sides that are distinguished from each other by color. The outside of the medical mask is waterproof, usually in different colors (blue, pink, black, gray, white, etc.). The inner side can absorb moisture and is usually white; especially for medical masks containing activated carbon, the inner side will be the same color as the outside.
The most important part of a medical mask is the microfiltration layer. The special feature of the microfiltration layer is that it is permeable to air but impermeable to water. This microfilter layer has the function of filtering dust and bacteria, which ordinary masks cannot do.
The strap and nose brace help fix the mask close to the face, increasing the protective effect of the medical mask.
Classification of medical masks
As mentioned above, most medical masks today have from 2 to 4 layers, but the most popular are still 3- and 4-layer medical masks.
3-layer medical mask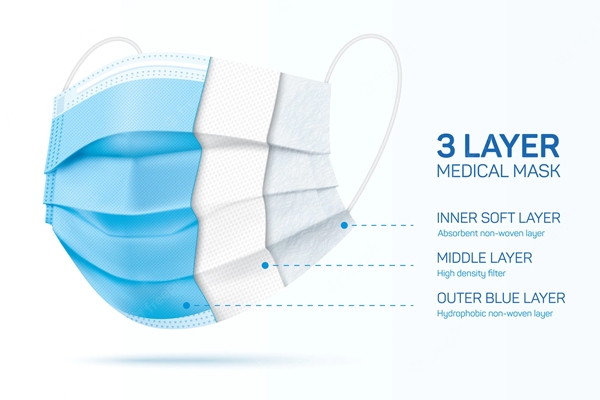 3-layer medical masks are the most commonly used masks today, including in hospitals and medical facilities. This 3-layer medical mask belongs to the basic type of protection, with 3 functional layers.
The outer layer of non-woven fabric has pleats for waterproofing to prevent water and dirt from entering. This layer is usually colored to distinguish it from the inner surface.
The middle layer of antibacterial microfiltration is made of polymer fibers capable of blocking viruses and dirt with a size of less than 10 micrometers.
The last layer is a layer of non-woven fabric with strong moisture absorption ability to prevent the wearer's nose and mouth fluids when speaking, coughing, sneezing, etc. from splashing into the surrounding environment.
4-layer medical mask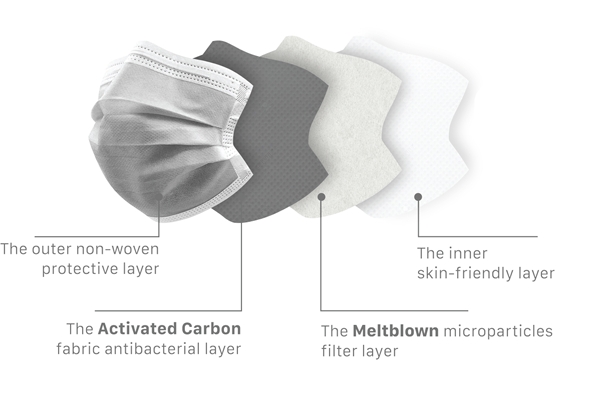 4-layer medical masks for the ability to protect and filter bacteria and dirt are superior to conventional medical masks with 4 layers, including the outermost waterproof non-woven fabric layer, the microfilter layer, an activated carbon layer, and an anti-mold desiccant layer on the inside.
4-layer medical masks are not much different from 3-layer medical masks but have a better effect at filtering bacteria thanks to the activated carbon layer. Activated carbon is commonly used in the treatment of impurities in water and air, so it has high safety standards and outstanding effectiveness in minimizing harmful agents to human health.
How to distinguish real and fake medical masks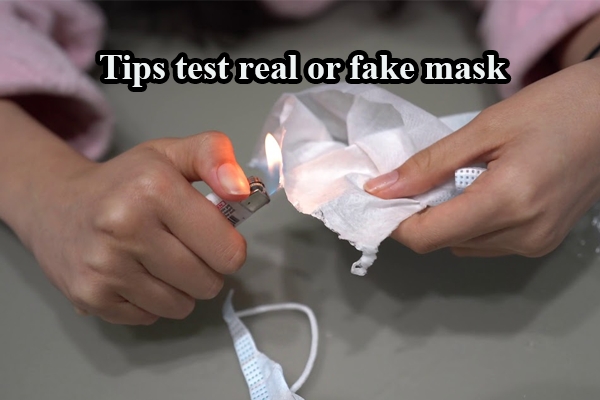 There are many ways to help identify if a medical mask is genuine or not, including soaking the mask in water and checking the microfilter layer after soaking to see if it has disintegrated or not. Thanks to the characteristics of medical masks that are waterproof, if the mask is soaked in water and the microfilter layer disintegrates, it is a fake mask.
In addition, you can slit the outermost layer of the mask to check the quality of the middle layer. Because the middle layer is made of antibacterial fabric or paper, no matter how you pull it, it won't tear. But if it is a fake mask, the middle layer is usually made of toilet paper or poor-quality paper, so when pulled, it will be torn.
Where can I buy genuine medical masks today at the best and most stable prices?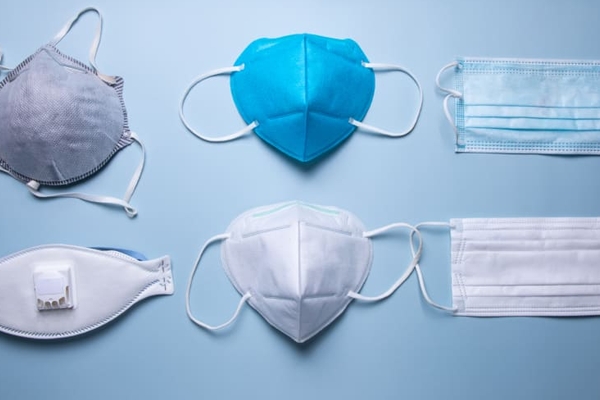 To buy genuine and quality medical mask products, people should look to reputable medical facilities and pharmacies. Where can I find listed prices and a Ministry of Health license to operate?
In addition, you can buy genuine medical mask products at LKS360 Exim, which specializes in supplying reputable and genuine healthcare and medical products ( gloves, masks, surgical products, orbital pharmaceutical, etc.). When ordering medical masks and other pharmaceutical products at LKS, you will receive a completely free consultation.
Hopefully the article that LSK brings to you today will help you get a lot of useful and interesting information. Hope you will choose to buy a satisfactory and quality medical mask! Have a good day.