Blog
Orbital Pharmaceutical | ORBITAL WELDS FOR THE PHARMACEUTICAL INDUSTRY
Orbital welding has demonstrated its efficacy as a highly efficient approach for creating welds without crevices, a crucial requirement for managing the proliferation of microorganisms in hygienic processes and fluid conveyance setups in the pharmaceutical industry. The ASME Bioprocessing Equipment (BPE) Standard mandates the use of automated (mechanized) welding methods, like orbital tube welding, so it is called orbital pharmaceutical (orbital welding in pharmaceutical). Let's learn about orbital pharmaceutical with LKS Exim 360 through the following article.
The application of orbital pharmaceutical (orbital welding in pharmaceutical)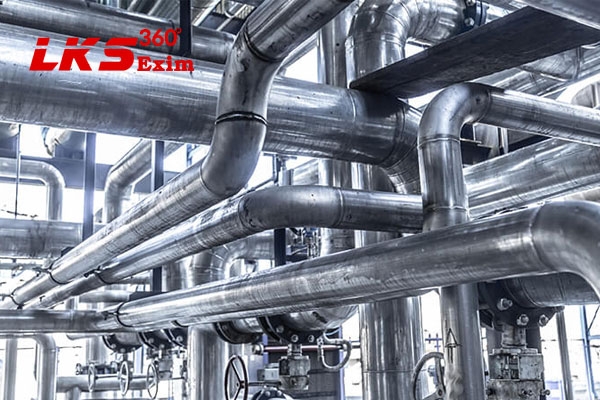 Industries with stringent purity demands, such as pharmaceuticals and biotechnology, place a specific emphasis on both the cleanliness and ease of cleaning in their pipeline systems. This led to the application of orbital pharmaceuticals in reality.
The LKS 360 Exim's orbital welding systems utilize orbital welding technology. This is employed by manufacturers with the need of numerous high-purity process piping components in pharmaceutical or vaccine production facilities.
Though radiographic or ultrasonic means are not feasible, alternative quality control measures like scrutinizing weld quality in the welding process are employed. Orbital pharmaceutical (orbital welding in pharmaceutical) facilitates comprehensive monitoring and quality control data acquisition for each weld.
The precise orchestration of the orbital tube welding process through digital control ensures the attainment of flawless and replicable welds. A prerequisite stipulated by ASME BPE welding standards. Every weld executed by LKS's orbital welders undergoes meticulous monitoring. It is accompanied by a detailed quality control report.
The implementation of orbital pharmaceutical programming simplified operator training by automatically generating optimal weld parameters. LKS 360 Exim caters to the pharmaceutical and bioprocess sectors, offering an array of models and functionalities. We extend operator training, prompt servicing, and technical support to our global clientele.
=> Read more about this Services at :
=> Improve Orbital Pharmaceutical - Cải tiến hàn quỹ đạo ngành dược phẩm
Challenges when use orbital pharmaceutical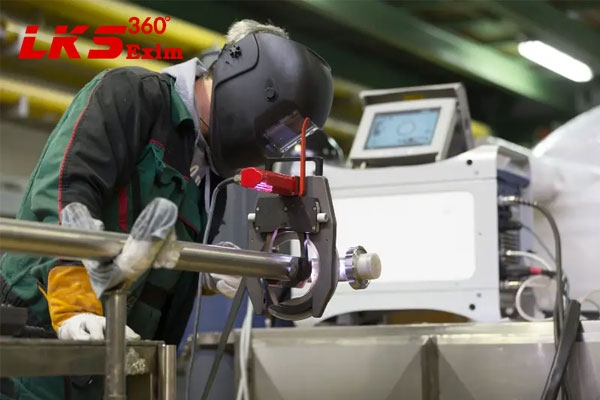 Orbital pharmaceuticals with enhancements in purging techniques have been driven by the availability of highly purified argon and improved analytical methodologies for assessing gas purity, including oxygen and moisture analyzers. The refinement of materials with superior surface finishes and the widespread adoption of electropolished stainless steel piping have collectively contributed to the progressive enhancement of hygienic piping systems over the past decade.
Utilizing qualified personnel is essential for the successful installation of biopharmaceutical equipment and piping systems. A proficient team of trained orbital welding (orbital pharmaceutical) experts is necessary for this task.
Nevertheless, the availability of adept individuals capable of operating orbital welding equipment is limited. This scarcity extends to skilled manual welders. Moreover, in certain regions, finding welders who can swiftly undergo specialized training for orbital welding poses a significant challenge, and in some cases, proves nearly impossible. So, the solution that LKS offers for businesses that use our available services.
=> See detail about the orbital pharmaceutical services at :
=> (Orbital pharmaceutical) Hàn quỹ đạo trong ngành dược thi công hệ thống đường ống vi sinh
Solution for your company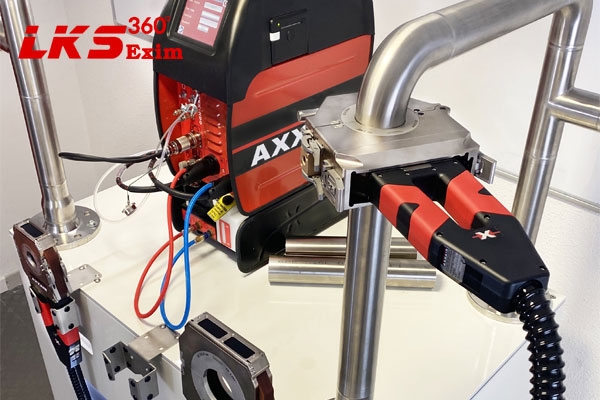 Through advancements in fabrication techniques, Standard Operating Procedures (SOPs), and enhanced materials, orbital welding has propelled the biopharmaceutical process piping field to new heights. What was once a novel approach has now evolved into the established norm for joining piping systems in industries where hygiene and purity hold paramount importance, particularly within bioprocess setups.
Orbital welding has transitioned into a reliable method, enabling the consistent creation of high-quality welds that exhibit superior corrosion resistance compared to manually executed welds. Remarkably, this achievement is realized without compromising productivity, and it even reduces labor hours.
For engineers and contractors embarking on projects involving orbital welding in the pharmaceutical industry (orbital pharmaceutical), the most crucial advice is to meticulously plan well in advance. This foresight should encompass essential aspects like comprehensive training, proper materials handling, weld procedure development, rigorous quality control, and a meticulous consideration of all pertinent details. This holistic preparation is pivotal for the successful execution of the endeavor.
In contemporary times, virtually every sector, even those dependent on orbital welding for sanitary systems like in the pharmaceutical industry, employs mass manufacturing to fulfill quantity and productivity requirements.
In these contexts, it is imperative for producers to adopt a secure welding method that adheres to industry guidelines and norms while producing dependable and uniform top-notch welds. The optimal approach to achieve these goals is through orbital pharmaceutical welding (orbital welding in pharmaceuticals) to get the perfect weld.
If your business is in need of a pipeline system or a downstream production system with orbital welding in the pharmaceutical industry (orbital pharmaceutical) , Please contact LKS 360 Exim for a consultation today.
LKS 360 Import Export Trading Service Co., Ltd
Hotline: 02866.503.603
Website: lks360exim.com