Blog
Types of coffee in Vietnam
Many people drink coffee to get inspiration, create excitement… Do you know all kinds of coffee in Vietnam? Today, let's learn some types of Vietnamese coffee with Phadin Coffee!
Coffee overview
Coffee is a widely consumed, caffeinated black beverage. From ripe coffee beans, harvested and peeled, dried. Then it is roasted to create a coffee flavor like we are drinking today.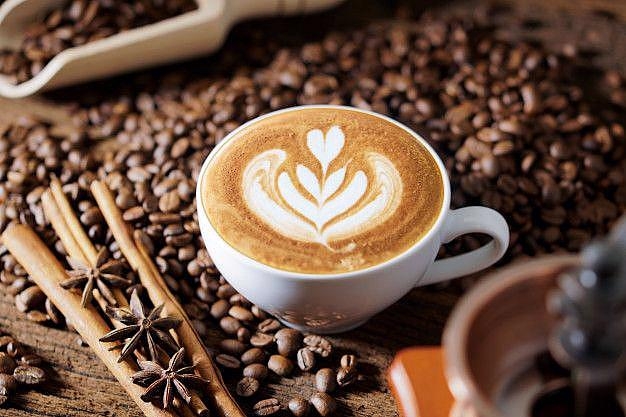 Coffee is grown in the Central Highlands such as Kon Tum, Gia Lai, Dak Lak... in very large quantities.
Currently, coffee trees are grown in more than 50 countries around the world, including some coffee exporting countries. Especially Vietnam, we have a very large amount of coffee exports. In 2009, Brazil was the world's largest coffee producer, followed by Vietnam, Indonesia and Colombia.
Arabica coffee beans are grown in Latin America, East Africa, the Arabian peninsula or Asia. Robusta coffee beans are grown extensively in West and Central Africa, much of Southeast Asia and to some extent Brazil. Bringing great value in the proportion of import and export of the whole country. Coffee beans are obtained from the seeds of plants belonging to the coffee family (Rubiaceae). Currently, there are three main lines of coffee trees:
Raw Arabica coffee: tea coffee, Blue Mountain coffee.
Canephora raw coffee (Robusta): Robusta coffee.
Excelsa raw coffee (Liberia): jackfruit coffee.
What types of coffee are there?
Arabica coffee



Is a type of coffee with slightly long beans, grown at an altitude of over 600m (in Vietnam, it is mainly grown in Lam Dong). Cool climate, grown mainly in Brazil. And account for 2/3 of the current coffee in the world.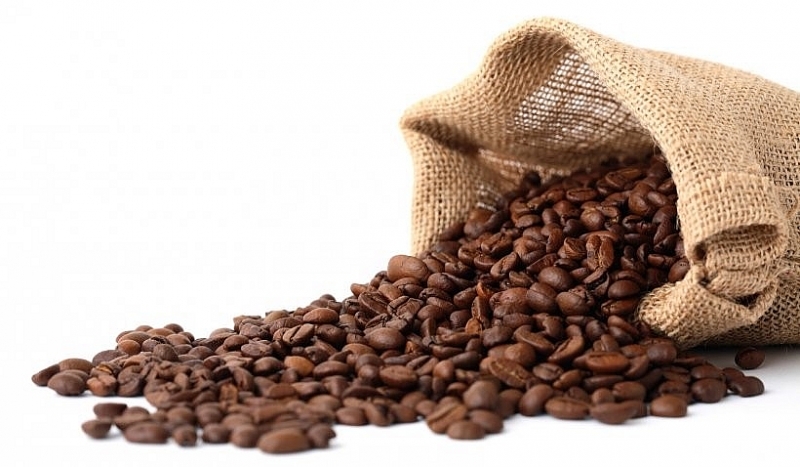 The new processing method is the difference between Arabica and Robusta.
Arabica fruit is harvested, then fermented (soaked in water to bloom...) then washed and dried. So the taste of Arabica is slightly sour. This is also considered a distinctive feature of this coffee. People often compare that sour taste to when we eat lemon, it will be very sour. But immediately felt the bitter taste of the peel. The way to feel the sour taste of coffee is the same.
Robusta coffee
Grown at an altitude of less than 600m, the climate is tropical, so it is present in more countries (In Vietnam, this species accounts for more than 90%). Vietnam accounts for a third of the world's coffee consumption.
The seeds are smaller than Arabica, and are dried directly. But not ferment. The bitter taste predominates. This drink is richer.
Culi Coffee
They are round coffee beans. Especially in a fruit with only one seed. Bitter taste, passionate aroma, high caffeine content, black water comparison. It is the quintessential union of uniqueness.
Cherry Coffee
Cherry, also known as jackfruit coffee, consists of two main varieties, Liberica and Exelsa.This type is not very popular. But this is a type with very good pest resistance and very high yield. Grown in the dry, windy and sunny regions of the Highlands.

Cherry has a very different character and flavor of a tree that matures in the sun and wind of the Highlands. Yellow beans, shiny very beautiful. When mixed, it creates a faint aroma, especially the sour taste of Cherry, creating a very refreshing feeling.
Cherry is very suitable for women's preferences with a blend of smell and taste creating a rustic, noble and noble feeling.
Coffee Moka
Moka is a type of coffee belonging to the Arabica genus, introduced by the French in the 30s of the last century, grown in Da Lat - Lam Dong.
LKS 360 IMPORT EXPORT TRADING COMPANY LIMITED (LKS 360 CO., LTD) was officially established on 28 July, 2017 in Viet Nam.
During our more than 9 years of history, LKS 360 has developed its technology and has expanded planting assortment. We specialize in supplying healthcare and medical ( gloves, masks, surgical products, orbital pharmaceutical...) and farming such crops as Coffee, Pepper, coconuts, lemongrass, shallot, and others. We produce a rich variety of vegetables, fruits and different field crops.
Not only does LKS 360 CO.,LTD cover the local market in Asia but we have also expanded our trading to around the world.