Blog
Types of coconuts in Vietnam: Features, benefits and prices
Coconut is a popular crop in Vietnam. There are many varieties of coconut with different characteristics and uses such as: refreshments, baking, tea cooking, coconut milk making... coconut crafts. Today, let's lks360exim.com find out the types of coconuts available on the market and some tips to distinguish the types of coconuts!
Types of coconuts in Vietnam
Green Siamese Coconut
The green Siamese coconut is the most popular water-drinking coconut variety. Thin shell, green color, coconut water has a sweet taste, very cool. One green Siamese coconut can hold up to 350ml of water.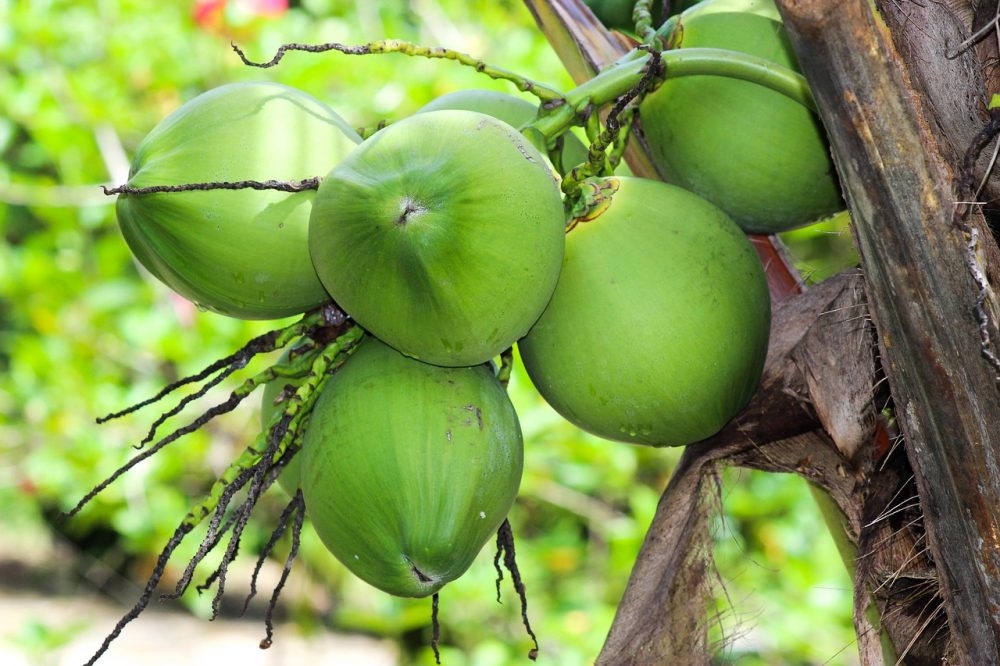 This type of coconut has an average yield of 140-150 fruits/tree/year.
Green Siamese coconut costs from 15,000 VND - 20,000 VND / fruit.
In addition, you can also buy canned green Siamese coconut water products to enjoy the juicy taste of this fruit.
Dwarf Siamese Coconut
Dwarf Siamese coconut is a coconut variety that has existed for a long time, but has only recently been named to distinguish it from green Siamese coconut....Up to now, many growers inside and outside Ben Tre province also call them with a different name. is siamese coconut.
The fruit is a lighter green than siamese green and somewhat resembles green. Dwarf Siamese coconut has 2 cysts, the skin is very thin, so it gives a lot of water. Especially, this coconut variety gives more fruit than green Siamese coconut, on average, each chamber has more than a dozen coconuts (each dozen is 12 fruits).
Dwarf Siamese coconut costs from 11,000 - 20,000 VND / fruit.
==>See more:
- The special uses of Dry coconut

Red Siamese Coconut
This coconut shell has a reddish brown color, the water has a sweet taste, the water volume is 250-350ml/fruit. Red Siamese coconut is very widely consumed.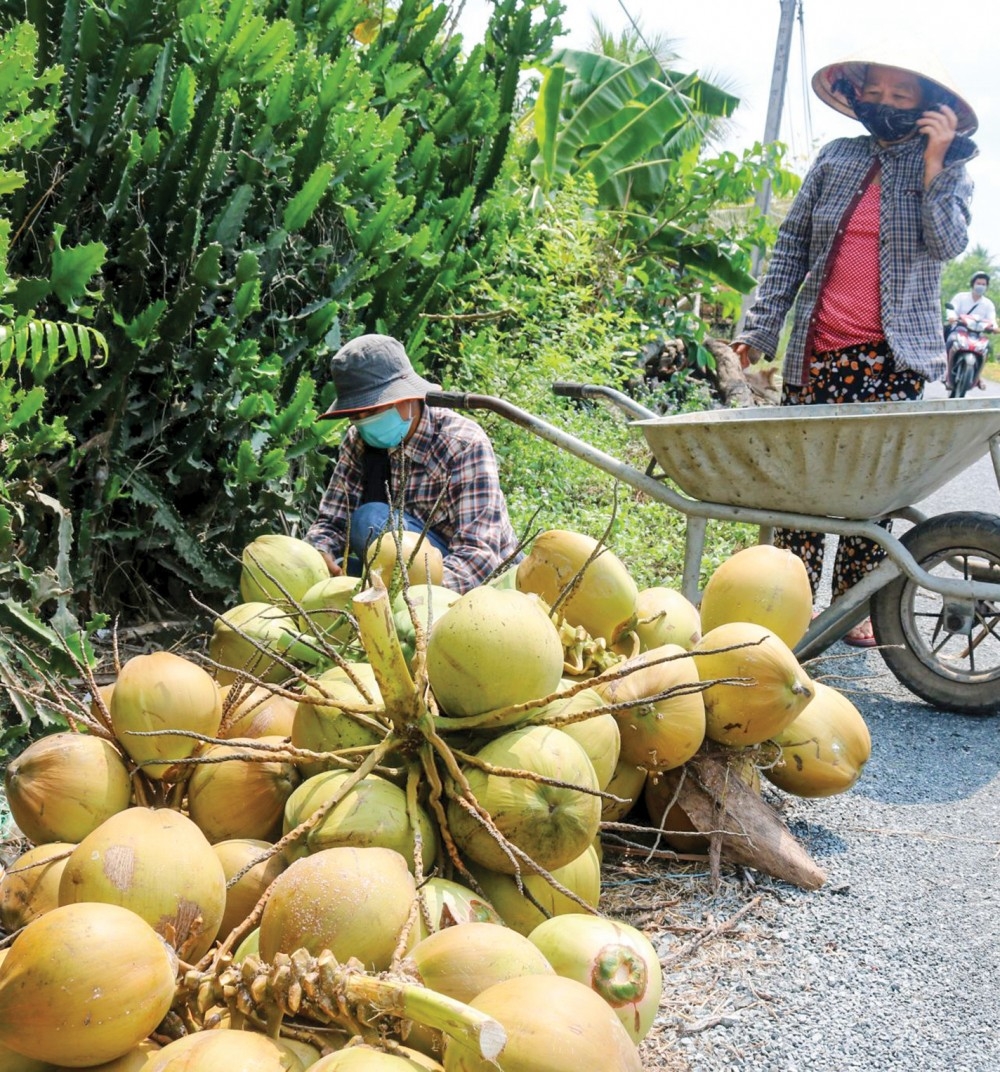 Dried red Siamese coconut will take oil, make jam, candy, by-products used as animal feed or fertilizer.
Besides, dried red Siamese copra is a stable export item with high economic efficiency.
Coconut shells are also used to make eye-catching handicraft products.
Red Siamese coconut costs from 15,000 VND - 20,000 VND / fruit.
Malaysian Coconut
Malaysian coconut (also known as Malaysian coconut, red Siamese coconut) scientific name Cocos Nucifera. This is a new coconut variety grown and cultivated in some places in the West. Because of its outstanding productivity and very high economic efficiency, the Malayan coconut variety is currently being invested and developed for a long time.
Although wrong, the fruit is as small as the dwarf Siamese coconut, but the water in the Malaysian coconut is very much and the sweetness is not inferior to the Siamese coconut.
Malaysian coconut costs about 10,000 VND - 15,000 VND / 1 fruit.
Coconut wax
From the outside, the tree and the waxy coconut are no different from the normal coconut tree. Therefore, to distinguish the wax fruit, one must shake the coconut by hand, if the fruit does not shake it does not make a sound or if the sound is not clear, it is likely that it is a wax fruit.
Wax coconuts are grown a lot in Hoa Tan commune, Cau Ke district, Tra Vinh province and neighboring provinces.
In Vietnam, wax coconut has 2 types of solid intestine:
The first type: The thickness of copra is the same as normal coconut, but the rice is soft, the water is a bit viscous. This type of solid intestines coconuts are usually big, like green coconuts, or big and round with brown color.
The second type: Copra is thicker, has two distinct layers, the outer layer of copra is as soft as sticky rice and the inner layer of copra is puffy like cotton. Coconut water is very viscous, has a clear white color. This type of fruit is round, about the size of a green strawberry coconut.
Because of its rarity and quality, the selling price of waxed coconuts can range from 150,000 VND to 250,000 VND/fruit.
Where to buy the best quality fresh coconut?
LKS 360 is a place to sell quality fresh coconuts. During our more than 9 years of history, LKS 360 has developed its technology and has expanded planting assortment. We specialize in supplying healthcare and medical ( gloves, masks, surgical products, orbital pharmaceutical...) and farming such crops as Coffee, Pepper, coconuts, lemongrass, shallot, and others. We produce a rich variety of vegetables, fruits and different field crops.
In the above article, we hope we have helped you better understand the types of coconuts in Vietnam. To read more related articles, check our website often!